Privacy
---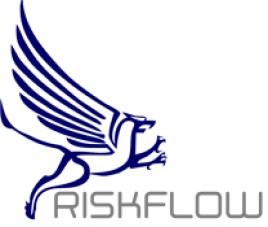 Riskflow Group
PRIVACY POLICY JUNE 2019
The Institute:
theInstitute@riskflow.com

Tel: +27(0) 11 704 0648
Fax: +27(0) 11 462 3714

Postal Address:
P O Box 1104
Fontainebleau,
2032
South Africa

Physical Address:
Block 9B
Northgate Office Park
Corner Aureole and Profit Avenue
Northworld, 2162
South Africa
---
1. Overview
Riskflow has developed this Privacy Statement to explain how we may collect, retain, process, share and transfer your Personal Data when you visit our Sites or use our services and products. This Privacy Statement applies to your Personal Data when you visit Sites or use services and products, and does not apply to on line Sites or services that we do not own or control.
This Privacy Statement is designed to help you obtain information about our privacy practices and to help you understand your privacy choices when you use our Sites, services and Services.
Please contact us if you have questions about our privacy practices.
---
2. What Personal Data Do We Collect?
We collect the following information. Email Address, Name, Surname, Age Group, Country, Currency, Occupation and questions that relate to your personal or business profiles depending on what profiles you create on the system.
---
3. Why Do We Retain Personal Data?
We retain Personal Data to fulfill our legal or regulatory obligations and for our business purposes. We may retain  Personal  Data for longer periods than required by law if it is in our legitimate business interests and not prohibited by law.  If your profile is closed, we may take steps to mask Personal Data and other information, but we reserve our ability to retain and access the data for so long as required to comply with applicable laws. We will continue to use and disclose such Personal Data in accordance with this Privacy Statement.
---
4. How Do We Process Personal Data?
All personal data is captured by the users during the registration proses, all data is send through SSL that is encrypted and then safely stored in our MsSql Database on our secured server. 
---
5. Do We Share Personal Data?
We may share your Personal Data or other information about you with others in a variety of ways as described in this section of the Privacy Statement.
We may share your Personal Data or other information for the following reasons:
With other members of the Riskflow corporate family: We may share your  Personal  Data with  members of the  Riskflow  family of entities to, among other things, provide the Services you have requested or authorized; to manage risk; to help detect and prevent potentially illegal and fraudulent acts and other violations of our policies and agreements; and to help  us manage  the availability  and  connectivity  of  Riskflow products, Services, and communications.
With other companies that provide services to us: We may share Personal Data with third-party service providers that perform services and functions at our direction and on our behalf. These third-party service providers may, for example, provide you with Services,  verify your identity, assist in processing transactions, send you advertisements for our Services, or provide customer support.
With other financial institutions: We may share Personal Data with other institutions that we have partnered with to jointly create and offer products.  These institutions may only use this information to market their own and  Riskflow-related products,  unless you have given consent for other uses.
With other third parties for our business purposes or as permitted or required by law: We may share information  about you  with  other parties for Riskflow's business purposes or as permitted or required by law, including:
if we need to do so to comply with a law, legal process or regulations;
to protect our property, Services and  legal rights;
to facilitate a purchase or sale of all or part of Riskflow's business;
to help assess and manage risk and prevent fraud against us, our Users and fraud involving our Sites or use of our Services, including fraud that occurs at or involves our business partners, strategic ventures, or other individuals
to credit reporting and collection agencies;
to companies that we plan to merge with or be acquired by; and
to support our audit, compliance, and corporate governance functions.
In addition, Riskflow may provide aggregated statistical data to third-parties, including other businesses and members of the public, about how,  when, and why Users visit our Sites and use our Services.  This data will not personally identify you or provide information about your use of the Sites or Services. We do not share your Personal Data with third parties for their marketing purposes without your consent.
---
6. How Do We Work with Other Services and Platforms?
We create interfaces so that we don't expose any API keys or other secret information to parties other than those with contractual agreements to share data.
---
7. How Do We Use Cookies and Tracking Technologies?
 We use browser cookies just to store some app info to allow the user to navigate the site, and to recognize who is using   the application
---
8. What Privacy Choices Are Available To You? 
If you want a free user account, your data may be used as described in this Privacy Statement. If you select to have a paid account by way of the PayPal or vouchers that you have paid for your personal data will not be made available to any other party.
You also have the option to receive or not to receive notifications from us.
---
9. How Do We Protect Your Personal Data?
Our server is secured and hosted securely, all your data is sent through a valid SSL certificate, meaning it is encrypted when we send it to and from our servers. Unless you are using the free version, we don't share any of your personal data to any 3rd parties, or have API's to allow them to connect and get a feed, your data is private and safe.
---
10. What Else Should You Know?                                               
We may revise this Privacy Statement from time to time to reflect changes to our business, the Sites or Services, or applicable laws. The revised Privacy Statement will be effective as of the published effective date.
If the revised version includes a substantial change, we will provide you with 30 days prior notice by posting notice of the change on the "Policy Update" page of our Sites. We also may notify Users of the change using email or other means.
Transfers of Your Personal Data to Other Countries
Our operations are supported by a network of computers, cloud-based servers, and other infrastructure and information technology,  including, but not limited to, third-party service providers. We and our third-party service providers store and Process your Personal Data in different parts of the world. We will protect your information as described in this Privacy Statement if your Personal Data is transferred to other countries. By using our Sites and Services, you consent to your Personal Data being transferred to other countries, including countries that have different data protection rules than your country.  We do not represent that our Sites and Services are appropriate or available in any particular jurisdiction.
---
11. Contact Us
You may contact us if you have general questions about our Privacy Statement and practices or questions about your Account information or Personal Data.
We want to make sure your questions go to  the  right place:
Click here to contact us about your Riskflow profile
---
12. Definitions
Profile means a Riskflow  profile
Device Information means data that can be automatically collected from any device used to access the Sites or Services.  Such  information may include, but is not limited to, your device type; your device's network connections; your device's name; your device's IP address; information about your device's web browser and the internet connection being used to access the Site or Services; Geolocation Information; information about apps downloaded to your device; and biometric data (e.g., Touch ID/Fingerprint to verify your identity).
Geolocation Information means information that identifies with reasonable specificity your location by using, for instance,  longitude and latitude coordinates obtained through GPS, Wi-Fi, or cell site triangulation. Some of our Services may ask you for permission to share your current location. Some of the Sites and Services require this information to provide a specific product or online Service.  If you do not agree to our collection of the geolocation information, our Sites or Services may not function properly when you try to use them.
Riskflow means Riskflow Holdings Trust, Riskflow Technologies (Pty) Ltd, Riskflow Institute (Pty) Ltd, Riskflow Enterprise Development (Pty) Ltd and Riskflow Intellectual Properties (Pty) Ltd. In this Privacy Statement, Riskflow is sometimes referred to as "we," "us," or "our," depending on the context.
Personal Data means personal information that can be associated with an identified or identifiable person. "Personal Data" can include name, postal address (including billing and shipping addresses), telephone number, mobile number, email address,  date of birth, and government-issued credentials (e.g., driver's license number, national  ID,  passport, Social Security number and Taxpayer ID). Personal Data does not include information that does not identify a specific User.
Process means any method or way that we handle Personal Data or sets of Personal Data, whether or not by automated means, such as collection, recording, organization, structuring, storage, adaptation or alteration, retrieval, and consultation, disclosure by transmission, disseminating or otherwise making available, alignment or combination, restriction, erasure or destruction of Personal Data.
Services  means any products, services, content, features, technologies,  or functions,  and all  related  Sites, applications and services offered  to you by Riskflow in connection with a Riskflow Profile
Sites means the Sites, mobile apps, official social media platforms, or other on line properties through which Riskflow offers the Services and which has posted or linked to this Privacy Statement.
Technical Usage Data means information we collect from your phone, computer or other device that you use to access the Sites or Services. Technical Usage Data tells us how you use the Sites and Services, such as what you have searched for and viewed on the Sites and the way you use our Services, including your IP address, statistics regarding how pages are loaded or viewed, the Sites you visited before coming to the Sites and other usage and browsing information collected through Cookies.
User means an individual who uses the Services or accesses the Sites and has established a relationship with Riskflow.